3D CAD Services
Supporting The Construction and Shopfitting Industries
Our 3D CAD service allows us to produce photorealistic images of complex designs, giving your clients the opportunity to electronically view new 'Virtual' products for sales and marketing purposes etc.
This is before any form of expensive manufacturing is undertaken.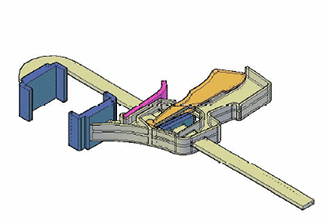 The response of our existing and new clients to our 3D CAD service has been outstanding. The benefits of introducing photorealistic images has improved design and drawing presentation immensely.
Now there is no need for doubt or misunderstanding – you no longer need to be a designer to understand our intent.